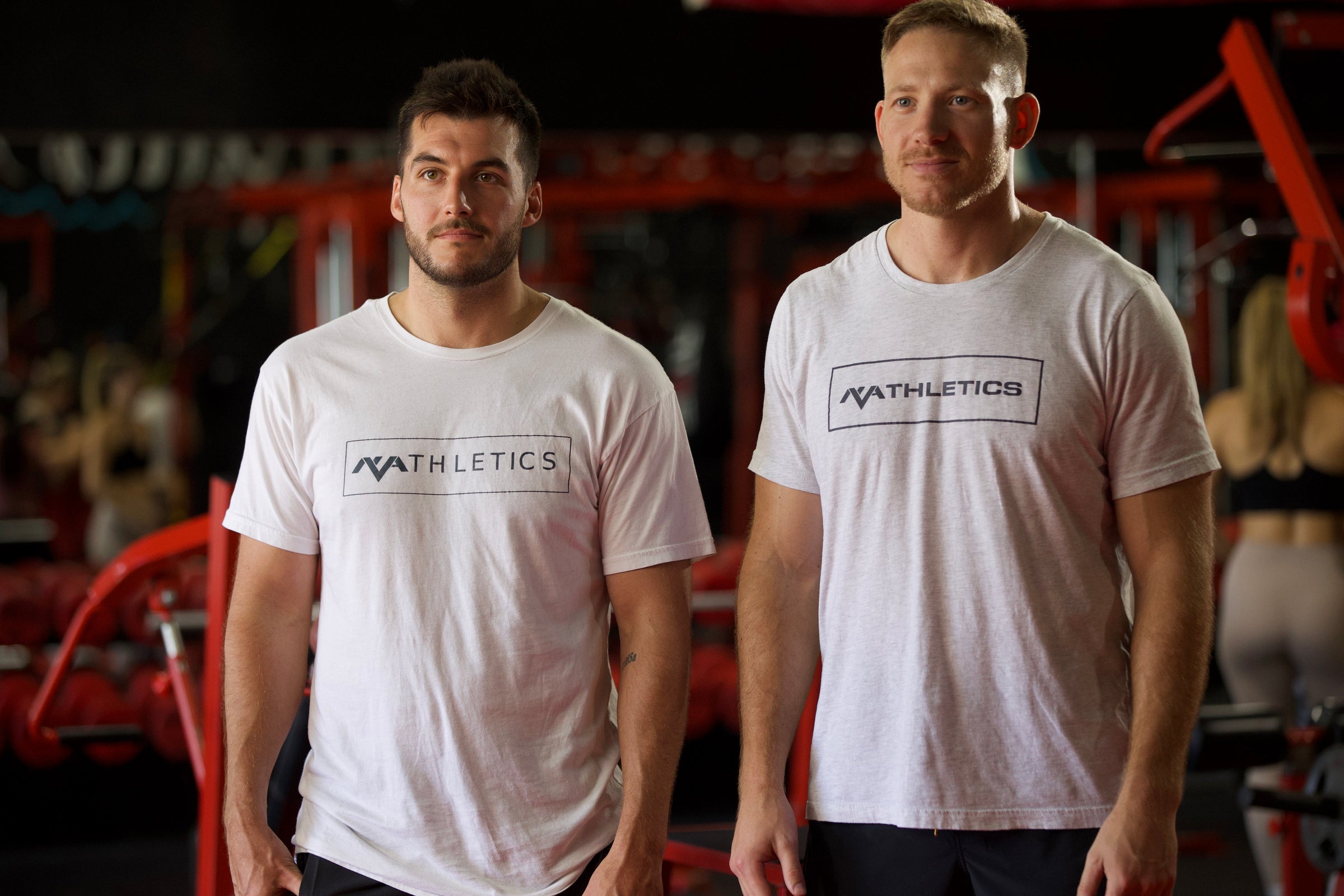 MEET THE NV RACK FITNESS TEAM
BROCK MASSNER
INVENTOR | CO-FOUNDER | CEO
Favorite NV Rack Exercise: Olympic Lifts
ZACH MUSSELMAN
CO-FOUNDER | COO
Favorite NV Rack Exercise: Incline Chest Flys
ALYSSA MASSNER
CSO
Favorite NV Rack Exercise: Assisted Pull-ups
OUR MISSION
To Redefine Resistance Training
We started NV Athletics with one purpose- to make exercising more efficient. Combining proven training principles and decades worth of training experience we have created a functional fitness tool that will fundamentally change the way you train, learn, and teach.
HOW DOES
Non-Varying Resistance™ WORK?
Non-Varying Resistance™ will provide the same amount of force throughout the entire movement. This directional force will engage the right muscles, maintain proper form, and help to increase your power output.
Historically, users have reaped the benefits of two types of resistance training. One being, lifting heavy loads slower, and two, lifting lighter loads faster. Non-Varying Resistance™ gives us the ability to combine and incorporate both of these principles. The NV Rack allows your body to simulate the power needed for heavier loads.
Non-Varying Resistance™ is different from free weights, resistance bands, and cable machines. Free weights govern the force output, limited by the mass being lifted. Resistance bands change in resistance level throughout the movement thus limiting your range of motion. Cable machines limit your ability to perform dynamic movements.
Non-Varying Resistance™ circumvents all three methods' limitations. It frees you to generate maximum force, maintains the same resistance level throughout the entire exercise, and gives versatility to train dynamically.
WHY IS IT EFFECTIVE &
HOW IS IT DIFFERENT?
Training with Non-Varying Resistance™ allows users to train more efficiently. The benefits of being able to utilize your max power output repeatedly is the most impactful way to train.
The NV Rack allows the user to retain the benefits of lifting at a heavier load without adding additional weight.
We know that Force=Mass x Acceleration. Non-Varying Resistance™ forces an increased acceleration at a lighter mass, this replicates lifting a heavier mass and in turn creates a greater force. The greater the force, the greater the power output.
In addition to increasing power on all desired exercises, this tool will increase muscle engagement, proper technique alignment, and decreased joint load.


Hi, I'm Brock, co-founder of NV Athletics! 👋

As a personal trainer, I was always looking for safer, more effective ways to train my clients.

I loved the power development of resistance bands, the versatility of free weights, and the controlled directional force of a cable machine. So, why not combine it all to create the ultimate fitness accessory? I put pen to paper and came up with the NV Rack, a patented Non-Varying Resistance™ system that allows you to add resistance or assistance to any lift or movement!

We can't wait to get NV Rack in your hands and for you to experience the Non-Varying Resistance™ system first-hand!